About the Customer Portal:
BAI Connect's online customer portal enables customers to
view billing and payment history;
make a one-time payment, and;
update credit card/ ACH information for autopay.
Before you start:
You will need to register to use the portal. To do so, you will need:
The email address we have on file for your account. This would be the one you gave us when you signed up for service.
Your account number. You may have received an invoice notification or request for payment from us recently, which includes your account number. Search for email from BAI Connect, in your email or spam folder. Your account number will be listed on the communication. It is alphanumeric and begins with a C or P.
We're here to help: If you are not able to find your account number and need assistance, reach out to our billing team to request it. Email or by phone at 833-889-2626.
Register on the portal:
Click here to get started:  https://connect.ebizcharge.net/BAIConnect
Select Create Account below the login box.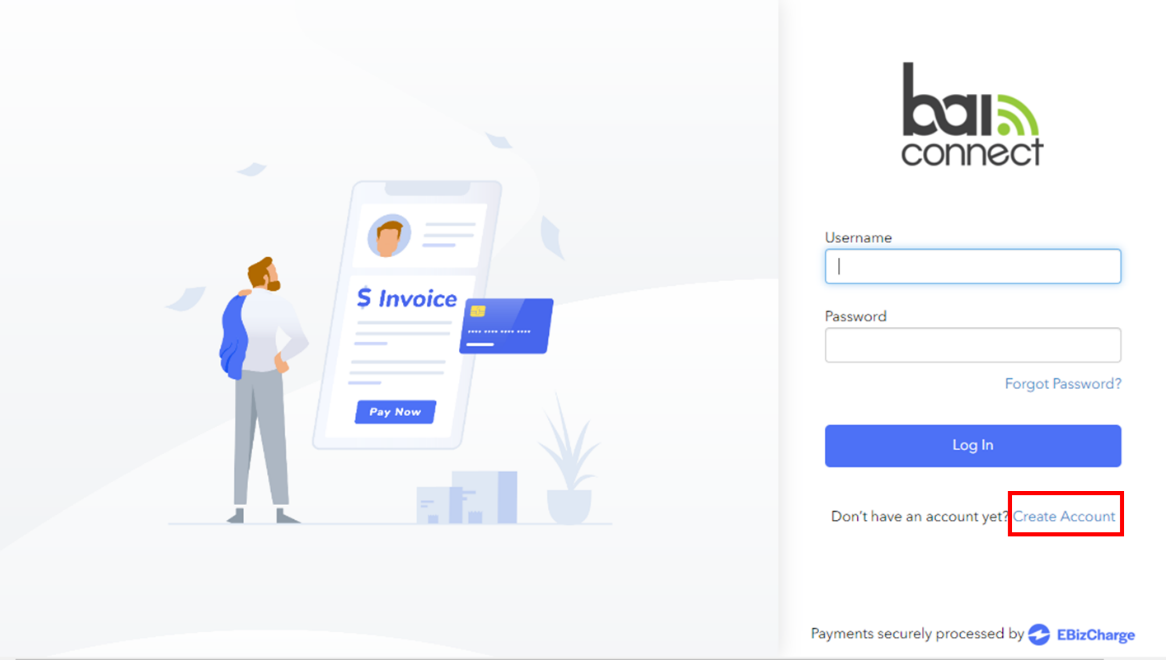 You will be prompted for your email address: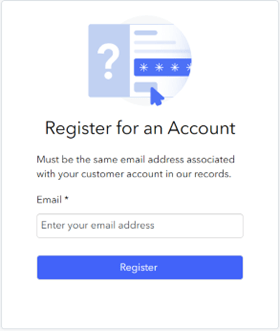 Upon confirming it is the email we have on file for your account, you will be able to enter your account number: