BURBANK
FAST, RELIABLE, GUARANTEED
Top Rated Internet, TV and Phone for Burbank
BAI Connect offers a full suite of services for both residential and commercial customers. No matter what your connectivity needs are, BAI Connect has got you covered.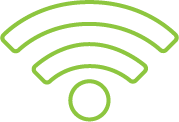 Gigabit Internet
Stream, Surf and Skype all at the same time with our reliable, lightning-fast Internet up to 1 Gig!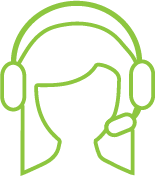 Local Support
We work and live in the cities that we serve so that we can better assist our customers.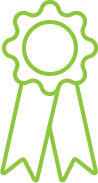 Highest Rated
We're one of the highest rated Internet providers! Don't take it from us, just check our our reviews.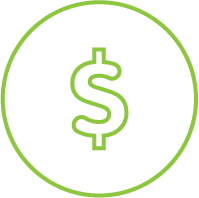 Affordable Pricing
Get simple, straightforward pricing without all the hidden taxes and fees.
Great service and conversation with Andrew! He arrived early for the appointment, but communicated beforehand to ensure it was ok. He was in and out, offering to assist with device connections before leaving and ensured we had the phone number for customer service line in case we needed it. Shortly after he left, there were some connectivity issues, but the team was able to correct it within 8 minutes of being on the call. Service recovery is often more important than the initial service. Great job! We are also renting a router, pictured with the review. Easy $10 per month or you can supply your own router.

Eric Duncan


So far so good! Andrew Jackson (lol) came to set up my service yesterday. He was early, but they'd called in advance to say he was running early and asked if he could come earlier, which I thought was super nice! It's great that there are service appointments, rather than service time windows. Andrew worked efficiently and was very nice and helpful. So far, very happy with my service. Update from 2.5 years later: Andrew was my installation person again! He again provided excellent service. They do have a service window now, in lieu of appointments, but Andrew was very communicative (both in voicemail and text) about estimated time of arrival. The windows are short periods too (2 hours) which is nice. Still happy with BAI!

Kate Richardson


Our technician, Andrew Jackson was actually early for our scheduled appointment 👍🏼And couldn't have been more courteous, professional and efficient. He walked us through every he was doing and ensured we were aware of the 12-24 hour download/upload process (I forgot which) for the receivers to provide all of its data and functionality. He even confirmed we had the contact number should the need arise. Couldn't have been more satisfied with the service provided!

S V

Internet For Your Home
Keep everyone in your home connected with guaranteed-speed Internet, TV and Phone service, all from the highest rated provide in Southern California.
Internet For Property Developers & Managers
Flexible plans and bulk discounts to keep you tenants and properties connected at the speed of light.
Internet For Business
We deliver lightning-fast Carrier-grade Internet solutions for businesses, as well as custom Wi-Fi Internet, Broadband on Demand, TV, and more.
Internet for Live & Pop-Up Events
Ready to go live? Get BAI Connect's end-to-end solution for temporary Internet, Wi-Fi and streaming.