BURBANK
FAST, RELIABLE, GUARANTEED
Top Rated Internet, TV and Phone for Burbank
BAI Connect offers a full suite of services for both residential and commercial customers. No matter what your connectivity needs are, BAI Connect has got you covered.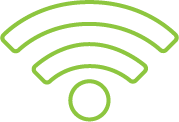 Gigabit Internet
Stream, Surf and Skype all at the same time with our reliable, lightning-fast Internet up to 1 Gig!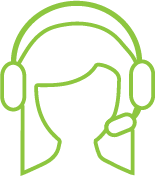 Local Support
We work and live in the cities that we serve so that we can better assist our customers.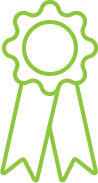 Highest Rated
We're one of the highest rated Internet providers! Don't take it from us, just check our our reviews.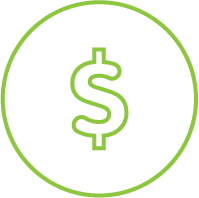 Affordable Pricing
Get simple, straightforward pricing without all the hidden taxes and fees.
Hugo R was super cool - he replaced our old router, wall-mounted it and cleaned up the Ethernet spaghetti coming out of the cable box. He also explained the benefit of hard-wiring some devices and how to test the ports in the different rooms. Thanks again, Hugo!

RJ Vinalon

Called in to get set up for a move and the process could NOT have smoother! Robbie White (get this guy a raise!) helped get me set up with internet and the router installation in maybe about 5-10 minutes. Super fast, super easy and he even provided some awesome recommendations/guidance on which internet package I should go with. Awesome experience all around! Appreciate it Robbie!

Nick Matson

I was glad to find out the BAI Connect serviced our office building. The contract prep all the way to installation was quick and simple. Our technicians Fernando and Andrew were professional and very helpful in installing the fiber lines and working with our IT department to make sure everyrhing worked.

Geo Kang

Internet For Your Home
Keep everyone in your home connected with guaranteed-speed Internet, TV and Phone service, all from the highest rated provide in Southern California.
Internet For Property Developers & Managers
Flexible plans and bulk discounts to keep you tenants and properties connected at the speed of light.
Internet For Business
We deliver lightning-fast Carrier-grade Internet solutions for businesses, as well as custom Wi-Fi Internet, Broadband on Demand, TV, and more.
Internet for Live & Pop-Up Events
Ready to go live? Get BAI Connect's end-to-end solution for temporary Internet, Wi-Fi and streaming.