Network:
Network Status: NORMAL.  
If you are currently experiencing an issue with your BAI Connect Service, please call our Technical Support team at 818-449-2626 anytime 24/7/365, or Report a Trouble Ticket Online.
ASUS hardware issue
ASUS routers are experiencing a problem that requires a firmware update. This issue is not specific to our network.
ASUS Public Notice regarding this issue: https://www.asus.com/us/news/6ks8psh9bd8e8g0e/ 
If you have an ASUS router, please take the following steps, which we have found to be the most successful for most people:
Download the ASUS Router App: It is a helpful tool to configure the router and run updates after a hard reset. You can download the app in the Google Play Store or App Store.
Factory reset the router: by holding down the WPS button for 15 seconds. The WPS button is on the back of the router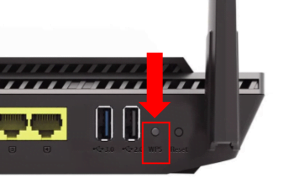 3. Open the app and connect to router and go through the setup wizard to set up Network name and password.
        4. Update firmware using the app *please do not skip this step*
If the app prompts you for a PPPoE username and password, search for this info in your email; we likely provided it to you when you started service. If you need help getting your PPPoE username and password, you can reach out and we can provide this to you.
Affected Properties:
VoIP:
VoIP: Nothing to Report.
Power Outages:
Check Southern California Edison Outages
Check LADWP Outages
Planned Outages and Maintenance:
Above you will find the latest status of our network. Any known outages or problems will be reported here. Individual customers will not be listed for privacy considerations.