SANTA MONICA
FAST, RELIABLE, GUARANTEED
Top Rated Internet, TV and Phone for Santa Monica
BAI Connect offers a full suite of services for both residential and commercial customers. No matter what your connectivity needs are, BAI Connect has got you covered.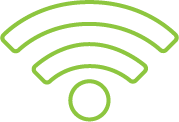 Gigabit Internet
Stream, Surf and Skype all at the same time with our reliable, lightning-fast Internet up to 1 Gig!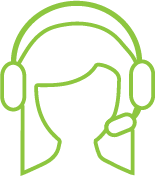 Local Support
We work and live in the cities that we serve so that we can better assist our customers.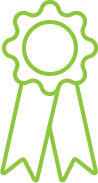 Highest Rated
We're one of the highest rated Internet providers! Don't take it from us, just check our our reviews.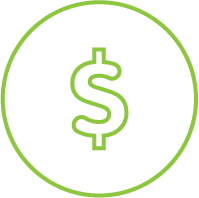 Affordable Pricing
Get simple, straightforward pricing without all the hidden taxes and fees.
After our office suffered from spectrum related misery, Jonathan Greenholtz arrived like a knight in shining armour to save the day. When we thought we had no choice but to deal with awful speeds and reliability from the cable company, BAI was able to provide lightning fast (and stable) speeds to keep our business up and running. Great service from their installation and tech teams to help us get up and running quickly. Always great service and friendly support.

Jesse Guth

The technician, Leon, was friendly and efficient. He installed a new router and got me up and running again in no time. Also, BAI gave me short appointment window, and he arrived within that window so I didn't have to wait around all day. Great service all around.

Jeff T

Had the pleasure of having Andrew help me with my services today! And couldn't be happier with how professional he handled our trouble shoot. He took the time to walk me step by step with the challenge I was facing and even made sure to patiently walk through how I could resolve the issue in the future. Thank you Andrew!!

Juhan Song

Internet For Your Home
Keep everyone in your home connected with guaranteed-speed Internet, TV and Phone service, all from the highest rated provide in Southern California.
Internet For Property Developers & Managers
Flexible plans and bulk discounts to keep you tenants and properties connected at the speed of light.
Internet For Business
We deliver lightning-fast Carrier-grade Internet solutions for businesses, as well as custom Wi-Fi Internet, Broadband on Demand, TV, and more.
Internet for Live & Pop-Up Events
Ready to go live? Get BAI Connect's end-to-end solution for temporary Internet, Wi-Fi and streaming.